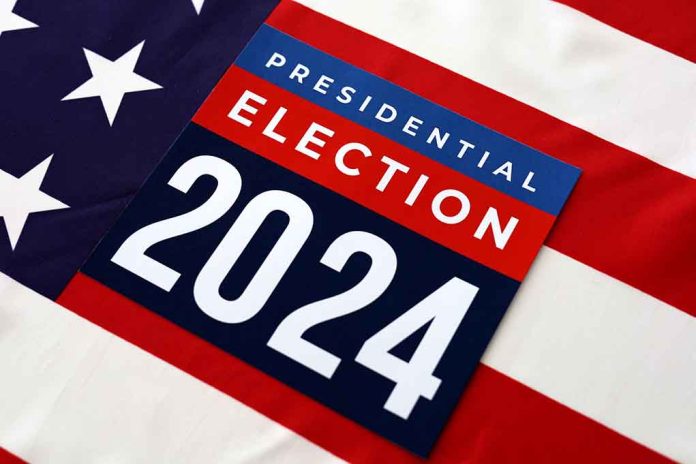 Clyburn Endorses Biden 2024
(RepublicanNews.org) – Despite the November 9 results still coming in, the midterms have come and gone. Now, America's focus turns to 2024, when the country will hold another presidential election. The big question is, who will be running for the White House?
Backing Biden
Joe Biden hasn't announced whether he will seek a second term or not. However, given his status as the current commander in chief, the Democrat is likely to win his party's nomination in 2024. Typically an incumbent president has the best chance at gaining their party's nomination, but that doesn't mean Biden is an automatic nominee. Several members of the Left have indicated they believe it would be best to have the president step aside for an alternative candidate.
The biggest factors hurting Biden's chances are his age, at almost 80 years old, and the fact that he's suffered from dismal approval ratings for the better part of the past year. The president didn't campaign for Democrats in crucial districts or battleground states. Many saw him as a drag on his party's candidates. Nonetheless, Biden and the Left somehow managed to escape the much-anticipated red wave and minimize their midterm losses, which could translate to more support for the president from Democrats.
One member of Biden's party has already asserted they're ready to stand behind the commander in chief. Representative James Clyburn (D-SC), the House Majority Whip, recently told MSNBC in an interview that he believed Biden was what America needed, adding that he continued to feel that way going into the 2024 presidential election.
While the president's chances have certainly improved, Biden isn't the only potential Democratic nominee. In fact, there are several candidates who could overtake him.
Potential Presidential Nominees
If the president decides not to seek reelection, or caves to the pressure building within his party for him to step aside, there are a few candidates for the Left to consider. One possibility is none other than the president's right hand, Kamala Harris. Despite her poor approval ratings and her subpar performance as the nation's vice president, Harris remains one of the top names Democrats could lean on if Biden doesn't elect to run again or doesn't make the cut.
Another potential nominee is Governor Gavin Newsom (D-CA), who's made a name for himself by targeting conservatives. He's made an effort to expand his reputation to heavily Republican areas, such as Mississippi, Indiana, and Oklahoma, by purchasing billboards advertising that abortion is legal in California. Newsom hasn't come on too strong, but he's also kept his name fresh in the mind of voters.
One name many voters might not have seen as a potential candidate is Michigan Governor Gretchen Whitmer. The Democrat had a blowout win in the midterms and handed her party control of all branches of the state's government, making her a possible rising favorite.
Republican Contenders
On the other side of the political aisle, Republicans are hoping to present a candidate capable of flipping the White House. Former President Donald Trump recently announced he would be running for office as he looks to make America great and glorious again. Unfortunately, the GOP doesn't seem to be falling in line behind Trump after many of his candidates have failed to win competitive races in the midterms.
Some Republicans are looking for a new face to lead. Former Indiana Governor Mike Pence has nearly the same advantage that Harris does, with his history as vice president to Trump making him a serious contender in 2024. Pence has consistently broken from his former boss, which might not play well with Americans still loyal to the former president, but it could win over moderate voters.
Another possible GOP candidate is none other than Governor Ron DeSantis of Florida. The Sunshine State Republican hasn't declared his intention to run, but he's quickly become a favorite among the GOP. DeSantis has overtaken Trump as a likely frontrunner among some Republicans and offers a chance to appeal to a broader spectrum of voters.
DeSantis has proven to be a strong candidate, and unlike the former president, the midterms were easily in his favor. Not only did the governor win his reelection by a landslide, but he's also helped Florida transform into a red state and possibly a right-wing stronghold.
Regardless of who decides to run, 2024 is certain to be the showdown of the century. Will there be a 2020 rematch? Or will the Democrats have to push Biden to the side and find a candidate capable of taking on someone like DeSantis?
Copyright 2022, RepublicanNews.org