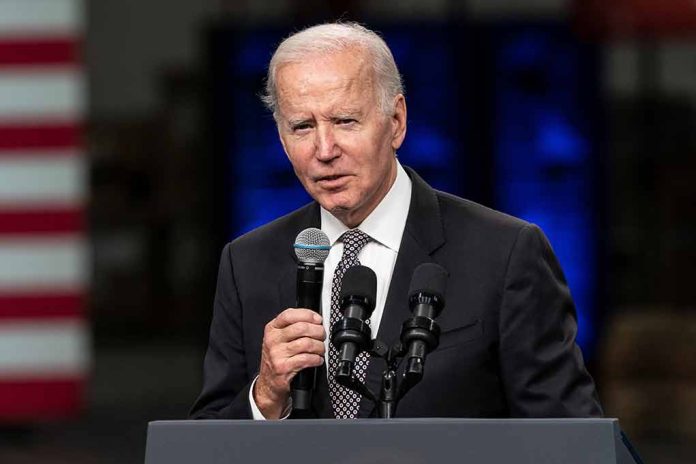 (RepublicanNews.org) – American diplomats in Arab nations have sent the Biden administration stark warnings that the U.S.'s strong support for Israel and their war against Hamas is causing a rift between the U.S. and Middle Eastern countries.
A cable from the U.S. embassy in Oman said the U.S. is "losing badly" on messaging in the country, based on conversations with a "wide range of trusted…contacts." The firm support the United States holds for Israel and their battles in Gaza are seen by many as culpability for "possible war crimes."
The American embassy in Cairo has said in a recent daily summary that state-run Egyptian newspapers are criticizing President Biden, claiming his "disregard for Palestinians" is worse than every other previous U.S. president.
While much of the Arab world is in support of a ceasefire between Israel and Hamas, the United States opposes the idea, claiming a ceasefire would only benefit Hamas by giving them time to regroup and plan another attack on Israel like the one launched on October 7th.
While the Biden administration still has not called for a ceasefire, the U.S. has put pressure on Israel to implement "tactical localized humanitarian pauses" within Gaza for four hours every day, which the Israeli government agreed to. The daily pauses will allow for civilians in the Gaza Strip to move to safety, as well as allow for shipments of food, medicine, and other aid into Gaza.
Anti-American sentiment has grown so powerful in the Middle East that Secretary of State Antony Blinken wore a bulletproof vest while visiting Iraq recently. The governments of Jordan and Egypt, both critical U.S. allies in the Middle East, have said that photos and videos of dead Palestinians have been increasing anger among their people towards the United States. They have asked the U.S. to use their influence over Israel to encourage them to stop or lessen the fighting in the Gaza Strip.
Israeli officials believe that Hamas still holds over 200 hostages, including up to ten U.S. citizens.
Copyright 2023, RepublicanNews.org