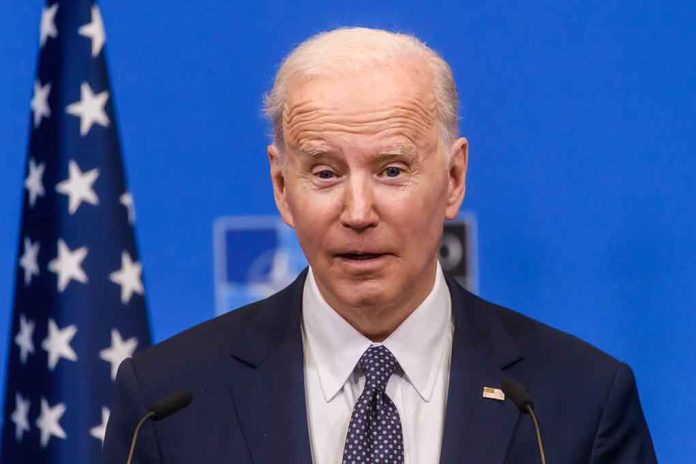 (RepublicanNews.org) – President Joe Biden's view of his performance as outlined in his State of the Union Speech on February 7th contrasts strongly with that of the American voters.
Biden's popularity and approval ratings are at all-time lows due to voter anger over his handling of classified documents, the bungled withdrawal of troops from Afghanistan, record inflation, and high unemployment.
Biden, however, believes he's done a very good job. According to the President, he has created a record 12 million jobs during his two years in office.
Unfortunately, that is not quite true. The Bureau of Labor Statistics' own numbers show only 2.7 million new jobs. This is insufficient to replace the number of jobs lost and small businesses shuttered by the Biden administration as part of its heavy-handed response to the coronavirus.
Predictably, GOP politicians had a lot to say about Biden's Tuesday night speech.
Republican Senator Lindsey Graham of South Carolina took to Twitter to note that Biden "skipped over" the botched withdrawal from Afghanistan, and he also didn't mention the classified documents scandal surrounding the President.
The Department of Justice (DOJ) is investigating the circumstances that led to White House lawyers (who work for the President) finding papers marked "classified" in the President's hands. The documents were found at the Biden-Penn Center in D.C., and at Biden's home garage in Wilmington, Delaware.
Biden seems to have received much gentler treatment than what former President Trump received in September 2022, when the FBI launched a full raid on his Florida home looking for classified papers.
The President's speech focused on issues Democrats believe will gain traction with their voter base. Biden called for a ban on "assault weapons," which brought cheers from the left side of the aisle and boos from the right.
As is usual when such bans are floated, there is no definition of what constitutes an "assault weapon," or how such bans do not violate the second amendment of the Constitution.
Copyright 2023, RepublicanNews.org