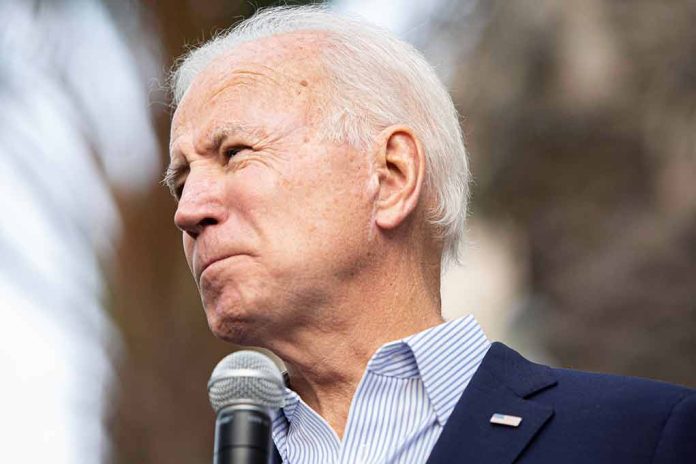 (RepublicanNews.org) – President Joe Biden appears to have caved to pressure from within the ranks of his own party and has chosen to scuttle American involvement in the Indo-Pacific Economic Framework. Some reports have suggested that the head of state hoped to use the potential regional trade deal as a bargaining chip during his San Francisco meeting with the Chinese President on November 15th.
According to a number of outlets, massive international trade arrangements are not conducive to ongoing Democratic congressional reelection campaigns. Senator Sherrod Brown of Ohio, who chairs his chamber's banking committee, is among a host of Democratic legislators who are reportedly concerned about the IPEF's effect on manufacturing jobs in their respective states.
Many, including the current Democratic opponents of the IPEF, believe that stateside jobs would ultimately have been sent overseas were the framework to have been adopted. Shortly after coming to power, former President Donald Trump famously withdrew the nation from the Trans-Pacific Partnership, a similar albeit larger international agreement.
Prior to his ascension to the Presidency, Trump assured voters he would be pulling out of the Obama-era deal. It was a hallmark of his campaign and widely understood to be one of the reasons he was elected. In the minds of many voters, a rejection of the TPP translated into jobs being brought back to the United States.
According to reports, some Biden administration officials are concerned that the IPEF could similarly affect voters in the 2024 cycle. Jake Sullivan, the President's National Security Advisor, is said to be among them.
Despite being of apparent benefit to Democratic lawmakers in the short term, some have suggested that Biden's decision not to push forward with the IPEF has made the nation look weak in the eyes of China. One ex-official, who spoke anonymously, said it conveyed American dysfunctionality to President Xi.
Excluding China, the framework includes 13 Asian nations and the United States.
Copyright 2023, RepublicanNews.org