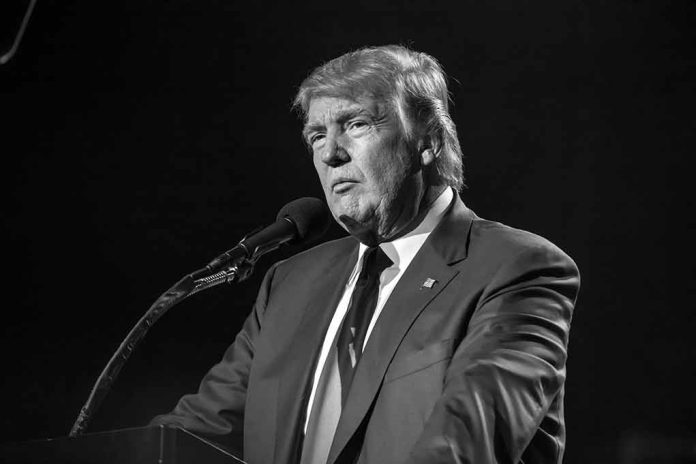 (RepublicanNews.org) – Cassidy Hutchinson is quickly moving from mainstream interview to mainstream interview in what appears to be a whirlwind promotional tour of her just-released memoir. Whether the book's content is accurate or manufactured, legacy outlets seem eager to feature the staunch critic of the Trump administration.
MSNBC's Rachel Maddow sat down with the ex-White House aide a day before her book was due to hit shelves and talked to her almost exclusively about her feelings towards the former President. Trump's intentions are "to destroy democracy," Hutchinson said. Because of that threat, Republican lawmakers should walk away from him, she opined.
After being asked by Maddow why she thought members of the GOP appear to "want" Trump more than anyone else, Hutchinson appeared to deflect. The former aide did not answer the host's question directly and instead said that Republicans need "to be strong." Donald Trump, Hutchinson said, is not "a strong Republican."
The new author told the MSNBC presenter that 2024 is a "make-or-break" period for the future of the GOP. The Republican Party is in "serious danger" of being overtaken by a man who nearly "destroyed democracy," Hutchinson told Maddow. The ex-aide went on to say that Trump is eager to do it all again.
Hutchinson first gained notoriety amongst mainstream outlets after providing the January 6 Committee with testimony that most would say was highly critical of the Trump administration. Many would likely find the allegations she lists in her book to be even harsher.
According to one report, her text accuses Mark Meadows of routinely and illegally burning documents in his office fireplace. She claimed Meadows did this so often that his clothing smelled like a perpetual bonfire. At one point his wife complained about her husband's unmanageable amount of dry cleaning, Hutchinson said.
Hutchinson also claims that President Trump repeated a chant of "hang Mike Pence," which was heard from some of the Jan. 6 protestors.
Copyright 2023, RepublicanNews.org
#BBD0E0
»