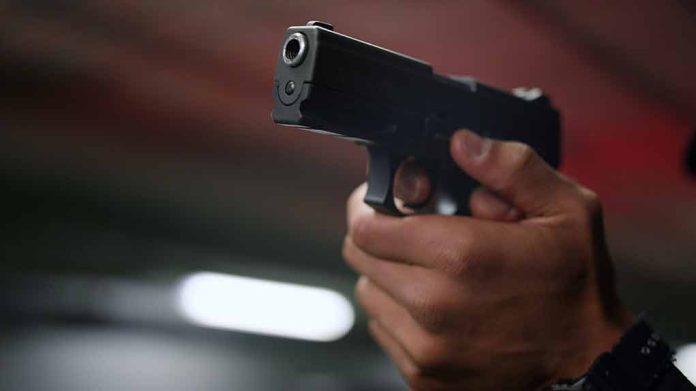 (RepublicanNews.org) – Blockbuster fanship appears to have been taken to the extreme in an instance from Down Under. According to legal documents, a non-violent altercation between a pair of cops in the former British penal colony began when one of the officers threatened to spoil the latest iteration of the Top Gun franchise for the officer who had yet to see the film.
Reports indicate that Constable Dominic Gaynor, 30, was on administrative duty at his Sydney precinct when fellow police officer Morgan Royston, 26, approached him at the counter he was working behind and commented that he had attended a screening of "Top Gun: Maverick" the previous evening. Royston reportedly threatened to spoil the film's plot.
According to a handful of reports, Gaynor then responded by allegedly telling his colleague that he would shoot him if he did so. Both party's legal teams are in agreement that Gaynor then proceeded to pull his duty weapon out of its holster and point it in Royston's general direction.
Royston is insistent that his fellow officer had his finger on the trigger during the incident, though Gaynor has maintained that it remained off the trigger and on the slide's receiver instead. In court, Gaynor's attorney described the encounter as an instance of "skylarking and tomfoolery" that had gone off the rails.
News reports available on the occurrence do not indicate exactly when the events unfolded, though the film debuted in Australian theaters on May 26th. During court testimony on November 9th, Royston revealed that the incident had left him traumatized. He told officials that he was no longer able to trust his co-workers and was forced to resign his position as a result.
Gaynor was placed on the Australian equivalent of probation for two years and given community service totaling 100 hours. He also pleaded guilty to and was convicted on the charge of displaying a handgun with disregard. Gaynor remains suspended without pay.
Copyright 2023, RepublicanNews.org