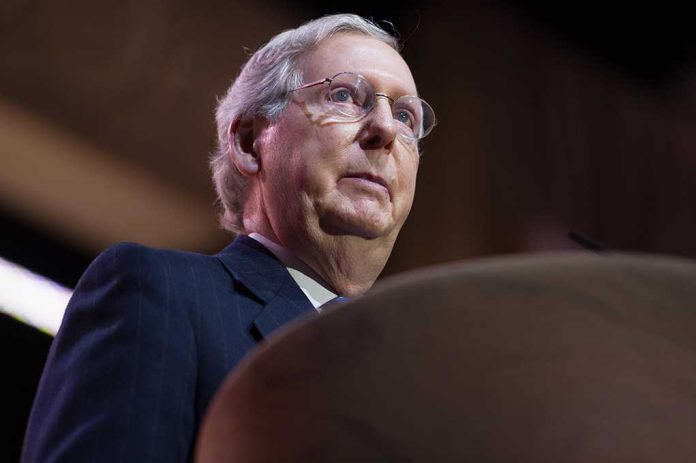 Dr. Oz HUMILIATES Mitch McConnell
(RepublicanNews.org) – TV sensation Dr. Mehmet Oz is running for a US Senate seat in Pennsylvania. The Republican recently joined Fox News host Bret Baier on his segment the "Special Report With Bret Baier" and spoke about conservatives regaining a majority in the upper chamber of Congress. However, when the topic arose regarding whether he would support Senator Mitch McConnell (R-KY) for Senate majority leader, Dr. Oz didn't offer any insight.
Baier had asked Oz if he would pledge support for McConnell if he won his seat in Pennsylvania. The TV personality expressed he looks forward to becoming a US Senator and would be happy to decide the chamber's next majority leader, asserting it would be a Republican. But the right-wing doctor didn't name any of his ideal candidates for the position.
Dr. Oz is currently in a tight race in Pennsylvania against Democratic candidate John Fetterman, Pennsylvania's current lieutenant governor. The doctor is hopeful about his chances, asserting that Fetterman recently disrespected voters in the Keystone State when the lieutenant governor suffered from a stroke and failed to reveal his medical status. The Kentucky Republican's confidence comes despite a recent poll from FiveThirtyEight indicating Oz is trailing his opponent by around eight points. Does the TV doctor really have the support he needs to win?
Copyright 2022, RepublicanNews.org