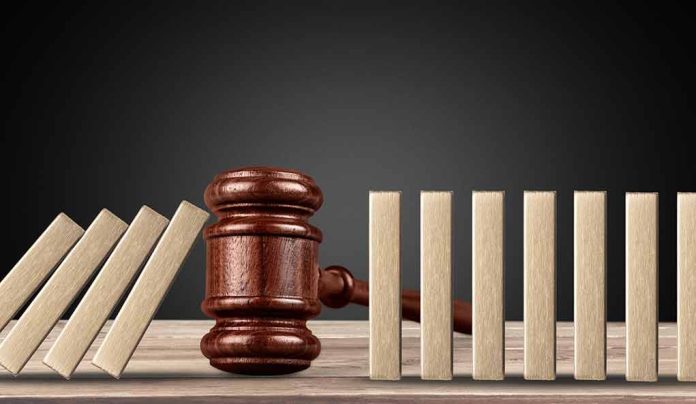 (RepublicanNews.org) – On May 23rd, the Fifth Circuit Court of Appeals dealt at least a temporary blow to the Biden administration's push to enforce new prohibitions on certain accessories for handguns.
The court ordered a temporary injunction against the Bureau of Alcohol, Tobacco, and Firearms (ATF) to prevent it from enforcing the new rules. The Biden administration wants to force gun owners who use pistol braces—stabilizers used to improve accuracy—to either remove them, destroy them, or register themselves and their guns with the ATF by May 31st, 2023.
Under the new rules, gun owners who don't obey the destroy-or-register rule could face ten years in prison and up to $10,000 in fines.
The Biden administration introduced the rule in April 2021 as part of a broader package of gun control rules. The rule on pistol braces was a response to a grocery store massacre that killed ten people in Boulder, Colorado. The gunman used a stabilizing brace.
The Firearms Policy Coalition (FPC) is one of the plaintiffs in the suit against the government, and it says the rule is "onerous and unconstitutional." A lower court in Texas had denied the FPC's request to block the new rule, prompting the group to appeal to the Fifth Circuit.
The ATF rule, which was made final on January 13, puts handguns with pistol braces in the same regulatory category as short-barreled rifles. These rifles are subject to strict federal rules because they are highly accurate and can be easily concealed.
But supporters of Second Amendment rights say the government has it wrong about pistol braces. They argue the braces were made to let disabled veterans continue to practice gun sports, and they say a ten-year-old ruling by the ATF itself states that adding a brace to a pistol does not transform it into a long gun or rifle.
The FPC is asking the court for clarification about how far its ruling goes. The court order appears to apply only to the four plaintiffs in the case.
Copyright 2023, RepublicanNews.org