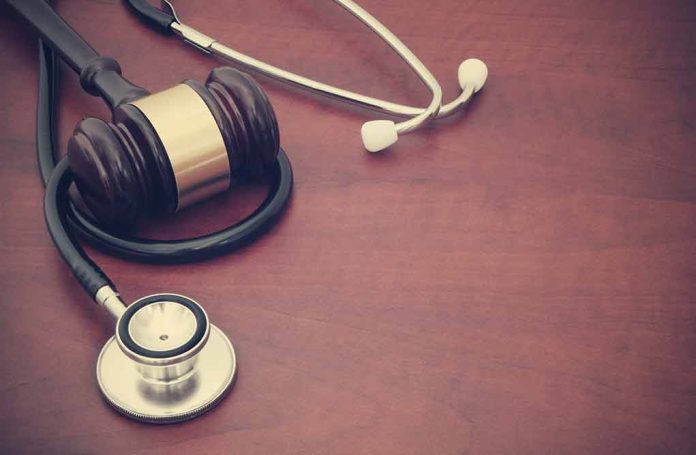 (RepublicanNews.org) – One of the most famous children's hospitals in the nation and perhaps the world is on the hook for over $200 million in damages after a Florida jury found them liable for what they determined was the avoidable suicide of the mother of one of their patients and the abuse of a child in their care. For those who have yet to watch it, the events preceding the trial were chronicled in a now well-known documentary titled "Take Care of Maya."
On November 9th after just 16 hours of deliberation, the St. Petersburg jury handed down a $261 million verdict against Johns Hopkins Children's Hospital. The story of Beata and Maya Kowalski, who were mother and daughter, was featured on Netflix and resulted in a well-followed lawsuit.
According to both the documentary in question and a number of outlets, Maya was booked into the Florida hospital at the request of her mother and family following the 10-year-old's diagnosis with a rare pain condition. Her neurological ailment caused her to experience intense body-wide pain even if she was only touched lightly.
Her mother, Beata, asked staff at Johns Hopkins to treat her daughter's malady with ketamine, which she said had proven beneficial in the past. Administrators at the facility were said to have then reported the mother to state child protective services along with accusing her of Munchausen Syndrome by proxy.
The syndrome, also known as Factitious Disorder Imposed on Another, is a mental condition in which a caretaker, most often a child's mother, artificially presumes or even induces illness in the child. Following Johns Hopkins' accusation against the mother, she was separated from her daughter and barred from seeing Maya at length.
Beata reportedly went into a deep depression and eventually committed suicide as a result. In addition to Maya's forced isolation from her mother, her lawsuit against Johns Hopkins alleged that staff at the facility had intimately abused her and fraudulently billed her father. The jury agreed.
Copyright 2023, RepublicanNews.org