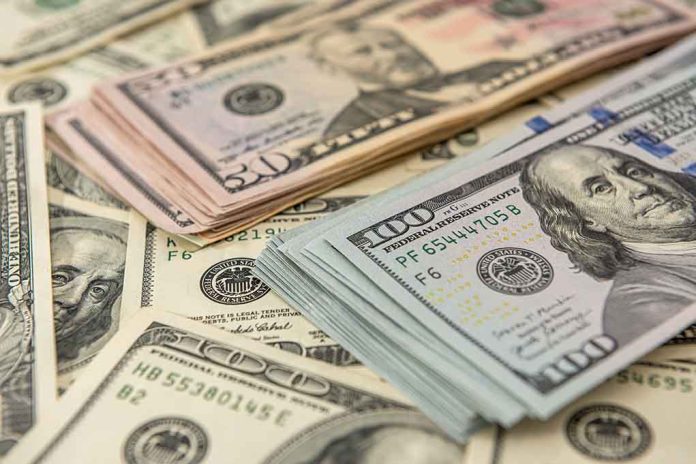 (RepublicanNews.org) – The Biden administration will be forced to find alternative sources of funding for a number of controversial positions and programs if the House of Representatives can get a recently passed spending bill through the Senate. Appropriations processes are never as cut and dry as a single vote, so don't make the mistake of thinking that what you read here has been finalized.
On September 28th, the House passed its yearly spending bill for the State Department and its foreign operations, in which their respective budgets for the next fiscal year are determined. The process divvies up funds to various programs and agencies that are meant to boost national security and provide support to a number of allies.
Although a number of Republican legislators have been vocally opposed to continually funding what many view to be a NATO proxy war in Ukraine, only a single conservative voted against doing so this time around. Marjorie Taylor Greene was the lone holdout in this instance and her vote of no was ultimately to no avail.
Funding for the war in Ukraine aside, the House did move to block a number of well-known and powerful international organizations from getting their hands on U.S. taxpayer monies. Some names one may recognize among them are the Wuhan Institute of Virology, the World Economic Forum, the World Health Organization, the EcoHealth Alliance, and a number of agencies under the United Nations umbrella.
U.S. representatives further prohibited any funding from being directed to any gain-of-function studies in the realm of viral research and they additionally blocked assistance from going to climate change initiatives that are administered by the World Bank. The bill in question also seeks to eliminate over 30 Biden administration special envoys, like the position held by so-called "climate czar" John Kerry.
The bill's top line came in at $51.5 billion, or 25% less than what President Biden requested.
Copyright 2023, RepublicanNews.org