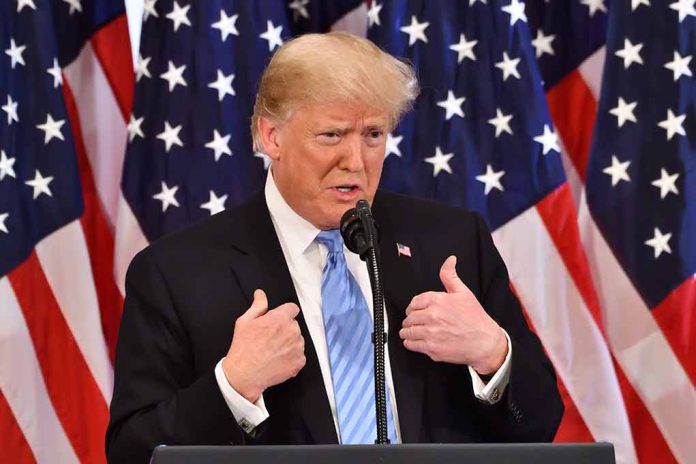 (RepublicanNews.org) – While mainstream media is awash with stories about how former President Donald Trump allegedly almost went through with an illegal gun purchase, legacy outlets appear to have unintentionally shone a spotlight on what many people feel are the arbitrary nature of American gun laws.
Critics of Trump's supposed near-purchase of a handgun on September 25th while campaigning in South Carolina cite the hypocrisy of the former head-of-state. They say that had he gone through with his Palmetto State buy, he would have been guilty of breaking the same law as Hunter Biden. Although that would be technically true, a recent Daily Beast article fails to clarify their comparison of Trump to Hunter Biden.
18 USC 922 places a number of restrictions on potential gun shoppers. The item that currently restricts the former Commander-in-chief from buying a firearm is the fact that he is under federal indictment. The measure was initially included in the law as a means of screening out potentially violent criminal buyers.
Among other things, 922 further blocks gun purchases if one has renounced their U.S. citizenship, isn't a U.S. national, or has an illegal narcotics habit. Because of the statistical correlation between hard drugs and violence, admitted crack addicts like Hunter Biden need not apply. The Daily Beast failed to mention how President Biden's son broke the law and instead appeared to paint both he and Trump with the same broad brush.
In case you missed the recent happenings at Palmetto State Armory, here is what transpired. While touring the gun dealer's floor, former President Trump was presented with a custom .45 Glock, pun intended. Trump's likeness had been engraved onto the handle and the ex-President said he wanted to buy one.
After an apparent quick back and forth between the President's team and the staff at Palmetto, it was determined that the gun could not be sold to the 2024 hopeful. Trump had followed the law.
Copyright 2023, RepublicanNews.org