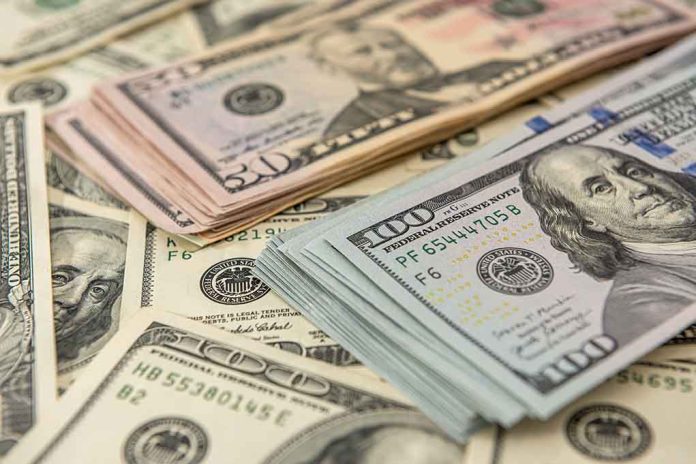 (RepublicanNews.org) – Republican Nikki Haley's presidential campaign is off to a lucrative start, raking in more than $11 million during its first six weeks, according to Fox News.
The former UN ambassador and South Carolina governor threw her hat into the presidential race in mid-February, recently launching her "Women for Nikki" campaign.

Former President Donald Trump is so far the favorite in polls of likely Republican presidential voters, with Florida's Ron DeSantis trailing him. Haley's bid adds to the number of conservative candidates who will face the winnowing process in the upcoming 2024 primaries.

During the first quarter of 2023, Haley's campaign donations have outstripped Trump's. The former President reported $9.5 million during the same time period.

However, just four days after his indictment in Manhattan on allegations of campaign finance law violations, Trump supporters sent in $8 million. This lends credence to the idea that Manhattan prosecutor Alvin Bragg's decision to charge Trump using a complicated and novel legal theory may backfire and increase Trump's electoral chances.

Haley's campaign is keen to point out grassroots support, a term that refers to donations, usually smaller, from ordinary citizens. The campaign took in 70,000 donations from all 50 states; most of those were less than $200.

Campaign manager Betsy Ankney characterized her boss's approach as "active retail campaigning" and said Haley was "a force to be reckoned with."

Popular Florida Republican Governor Ron DeSantis has not formally announced his candidacy but appears to be almost certain to run for president.

Trump remains by far the most popular candidate among Republican voters, but Haley says her direct campaigning approach can help her clinch her party's nomination.
It is not yet clear whether Haley's use of quasi-feminist rhetoric will help or hurt her chances. An early campaign commercial featured Haley delivering a "girl power"-style joke about how much worse a kick hurts when it's done "in heels."
Copyright 2023, RepublicanNews.org