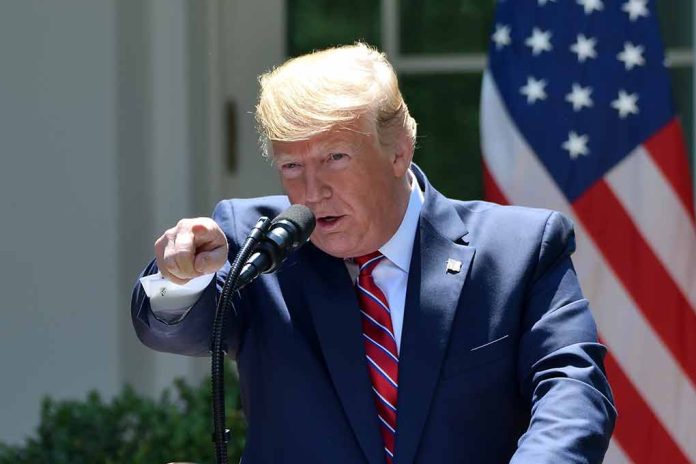 (RepublicanNews.org) – Not long after Donald Trump assumed the Presidency, he hosted an official state dinner at his residence in Mar-a-Lago, to which he had invited Chinese President Xi Jinping. While the meal was taking place, the United States launched cruise missiles at adversaries in Syria.
According to those present, China's leader was made aware of the attack as he dined with America's new leader. From that moment forward, most conservatives – and even many liberals – would likely agree that much of the world knew better than to challenge American military supremacy.
The world was not without its problems, but the remainder of Donald Trump's administration was free of any major military escalations from our nation's adversaries. Trump went on to helm the Abraham Accords with both Bahrain and the United Arab Emirates. Most academics and pundits would agree that the arrangement was a precursor to the normalization of relations between Saudi Arabia and Israel.
Following the events of October 7th in Israel, the possibility for normalization between the two Middle Eastern powers disintegrated. Hamas has stated that the carnage they inflicted on Israel's civilian population was designed to do just that. Many are likely wondering if the terrorist organization would have attempted such a feat had Donald Trump been in office.
At his latest New Hampshire campaign rally on October 23rd, the former President took the current President to task for his handling of the overseas crisis. According to Trump, Joe Biden's "weakness" on the international stage with Iran and with "others" is what caused Hamas' attack on Israel.
Trump called the President's recent national address both "dangerous and deluded" and said that "crooked Joe" told the American people that their support of Israel would require the United States to simultaneously provide Ukraine with "a blank check" for NATO's proxy war.
The former Commander-in-Chief said Biden has pushed conflict abroad as part of an effort to distract from his ongoing stateside "disasters."
Copyright 2023, RepublicanNews.org