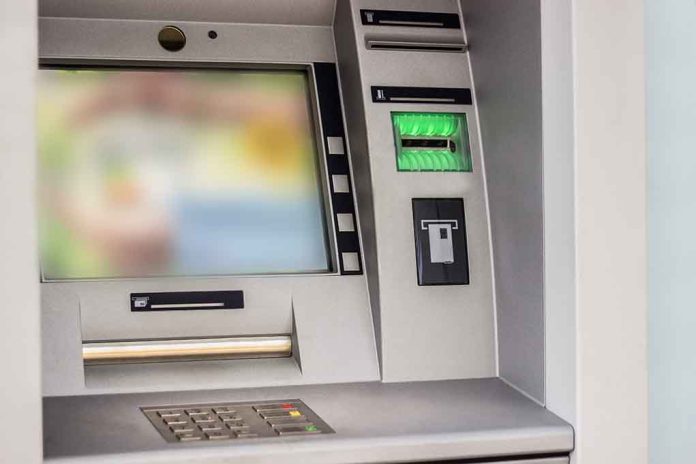 Overwhelmed With Your Banking Options? This Guide Makes It Easy
(RepublicanNews.org) – As many Americans can tell you, one of the benchmarks of adulthood is setting up a bank account. The type of account you choose depends on your individual needs. There are tons of banks to decide between, making it easy for the choice to become overwhelming. But if you follow these steps, you'll find that getting the right bank for you is easier than it looks.
Step 1: Determine the Type of Account You Need
Banks are more than just places to keep your money. Many offer other products and services as well, so it's up to you to figure out what will work best for you. Banks offer accounts for checking, savings and money markets, as well as Certificate of Deposits (CDs). Each account has its perks and disadvantages, making it essential to research each of them and determine what's best for you.
If you're just looking for a place to store your money and use a debit card, a checking account might be best. Looking to save money? Look no further than a savings account. You can find high-yield savings accounts at physical banks, but they don't offer the same interest rates as online banks. If you choose to use an online bank, be sure the Federal Deposit Insurance Corporation (FDIC) guarantees accounts against loss.
Money market accounts work similarly to savings accounts, but they also allow check-writing privileges. If you're looking for a different way to earn interest, a CD may be your best bet. You essentially lock up your money for a predetermined amount of time with a guaranteed rate of return. If you find yourself in need of the funds before the CD matures, you can access your funds, but it'll cost you because there are fees associated with cashing out a CD before it matures.
Step 2: Look for a Bank With Few or No Fees
There are plenty of banks out there in today's world. You don't have to stick with a bank that charges ridiculous fees when several have low fees or none at all. Again, online banks excel at providing low or no fees due to their nature because there's less overhead to worry about, which they also reflect in higher interest rates.
Overdraft fees are the most common charges associated with bank accounts. Look for one with a lower fee for accidentally spending more than you have. In addition, avoid overdraft protection. A study in 2017 by the Consumer Financial Protection Bureau found consumers with overdraft protection actually paid seven times more than those who opt out of the service.
Step 3: Consider Branch Convenience
Obviously, online banking has a pretty significant advantage here as well, aside from the need for an Internet connection. Still, customers will want to find a bank with an extensive network of ATMs and branches, so their money is always easily accessible. Some folks may elect to go with smaller brand banks, but they should be aware of fees associated with using ATMs outside of their bank's network and investigate whether or not the bank compensates for those fees.
Step 4: Look at Digital Features
Digital features are a given with online banks, but not all physical banks offer the same level of digital support. Many banks offer customers the ability to check their balances, transfer money, make mobile check deposits and pay bills. Be sure to find one that offers these services if you intend to use them.
Step 5: Compare Banks
The Internet allows fast, easy comparisons of different banks and assists people in finding the one best suited to their needs. Obviously, you wouldn't want to open an account at a bank with poor reviews. Consider looking into a bank's customer service. Again, you don't want to work with people who will be rude or unhelpful.
Step 6: Be Informed
Last, but certainly not least, be sure you understand the establishment's terms and conditions before you open an account anywhere. You need to know if monthly service fees are associated with an account or whether the bank will waive them under certain circumstances, like having a minimum balance or enrolling in direct deposit through your employer.
Be sure the bank is insured, either through the FDIC or the National Credit Union Administration, which will be helpful should the bank close down. Beware of promotional advertisements because some banks will reel you in with promises of high-interest savings, only to knock the interest down to a fraction of the promotional rate when the initial period ends.
There you have it! Hopefully, these steps will help you find the best bank and account for you!
Copyright 2022, RepublicanNews.org