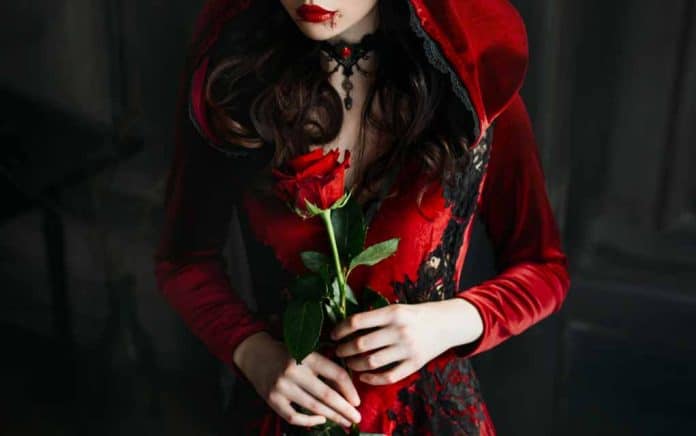 (RepublicanNews.org) – In times past, New England had a strange way of handling unexplained events. From the late 17th Century's infamous Salem Witch Trials to vampire scares and the strange case of Mercy Brown, the nation's northeastern seaboard is home to some of the United States' weirdest tales of mystery and the imagination.
The story began in 1810 with the outbreak of a deadly, unknown disease throughout New Hampshire. The sickness swept from town to town. Ill people began wandering the streets with sunken eyes and cold, pale skin. Doctors tried to reassure the public, explaining the people's corpse-like appearance was a disease. Unconvinced, the public attributed the situation to a plague of vampires, and New England was known as "the Vampire Capital of America" for more than a century.
Fast-forward to 1883: a similar situation played out with the Brown family in the tiny Rhode Island village of Exeter. Farmer George Brown's entire family fell victim to a deadly disease, killing his wife, Mary, and oldest daughter, Mary Olive. A few years later, his youngest daughter, Mercy Brown, passed away. Then, in March 1892, a group of frightened villagers dug up the graves of Brown's wife and two daughters.
To their horror, they discovered Mercy Brown's body appeared well-preserved. Frightened she might be a vampire, they removed her heart and burned it. They fed the ashes to Brown's son, who was ill at the time. However, he died shortly afterward, and another New England vampire scare was born.
Ripley's Believe it or Not thinks it solved the mystery surrounding New England vampires. As Ripley's explained, tuberculosis outbreaks were common in New England throughout the 19th century, causing roughly 25% of all deaths. So, in all likelihood, villagers' concerns were nothing more than an overreaction to a deadly, unfamiliar disease.
Copyright 2021, RepublicanNews.org