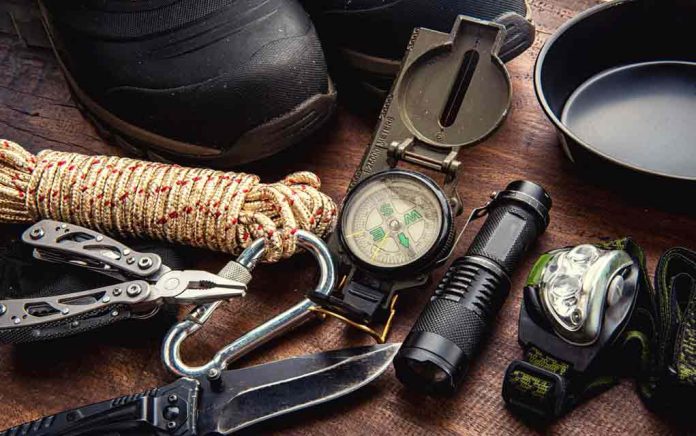 Republican News Brief:
There are 12 basic fundamental survival topics everyone should to know (listed in article).
There are 6 survival books you can read to help you start building your survival and emergency preparedness library (listed in article).
Here's the Story:
(RepublicanNews.org) – The world is in a constant state of change, and nowhere is that more apparent than in America. A lot of people are consciously considering what they should be doing to prepare for a crisis or natural disaster. The problem? Many of us lack basic survival skills and have no idea where to start when it comes to finding that information.
There's a lot of "advice" out there about preparedness, so it's tough to know where to start. The 12 most important topics to draw from include survival mindset, education and training, water, fire, weapons and tactics, communications, physical fitness, self-defense, food, shelter, first aid, and terrain or land navigation.
Does that list seem overwhelming? We get it. It's important to remember you don't have to learn it all at the same time. Start with a single topic, educate yourself, and then move on to the next. Over time, you'll have an arsenal of information to draw from.
It's also important to keep yourself from getting sucked into ads for gadgets, tools and methodologies. Yes, you may find you need to invest in a few survival tools, but you don't need to buy a lot of quick, expensive gadgets – especially in the beginning.
Start with the basics – they're what you need to create a solid foundation. It does take time to learn the skills needed to prepare and survive an emergency. Practice makes perfect.
There are dozens of books out there you can sue to learn about survival. Don't invest in dozens you won't have time to read. Find a few that are jam-packed with a variety of skills so you can draw from them regularly. Remember, you won't be able to use the internet to find information if you are ever without power.
Here are 6 books that you can start building your survival and preparedness library with (all are on Amazon for you right now):
SAS Survival Handbook, Third Edition: The Ultimate Guide to Surviving Anywhere – by John 'Lofty' Wiseman
Bushcraft 101: A Field Guide to the Art of Wilderness Survival – by Dave Canterbury
Prepper's Long-Term Survival Guide: Food, Shelter, Security, Off-the-Grid Power and More Life-Saving Strategies for Self-Sufficient Living – by Jim Cobb
Survival Hacks: Over 200 Ways to Use Everyday Items for Wilderness Survival – by Creek Stewart
The Ultimate Survival Medicine Guide: Emergency Preparedness for ANY Disaster – by Joseph Alton and Amy Alton
One Second After (A John Matherson Novel)
You may not be able to turn to the government after a disaster, so you need to be prepared to depend on yourself. Emergency services may be over-taxed and unable to reach you. What will you do in the meantime?
If you have a family, you are well acquainted with the responsibility that comes with caring for them. Preparation starts with knowing the basic fundamentals of survival. Now, you have no excuse to get started.
Copyright 2020. RepublicanNews.org